Minimum orders for Personalised Rock Candy is 8KG
All Jars are priced at $1.80 each
All Poly Bags are $0.90 each for orders 1-99 and $0.80 each for the total quantity for orders 100+
Pieces of rock candy per packaging type are an estimate only
All Themed Labels are $0.40 each
Packaging Options & Cost Calculator

80g square jar (40 pcs)
48mm x 48mm x 70mm
230g square jar (115 pcs)
65mm x 65mm x 100mm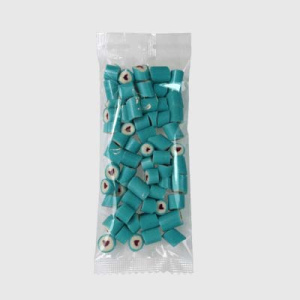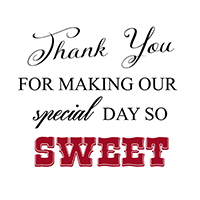 Personalised Printa Pops
Customise and Personalise your very own lollipops to fit in with your wedding, corporate branding, birthday party or event.
Design them yourself! Upload your own photos from Facebook, Instagram or device. Add text and colour schemes.
We then print your designs onto lollipops using food grade dye and icing paper.
Please note:
Minimum order is 10 pops per design
The more pops you buy, the more you save on each pop.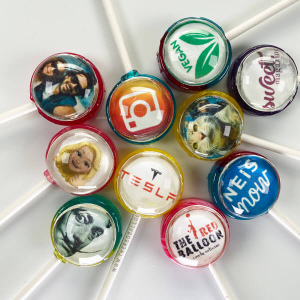 Themed Wedding Candy
See a selection of our most popular pre-made wedding themed rock candy, Printa Pops & Lollipops: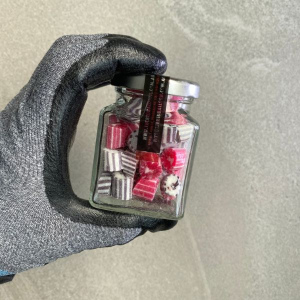 Rock Candy
80g square jar (40 pcs)
48mm x 48mm x 70mm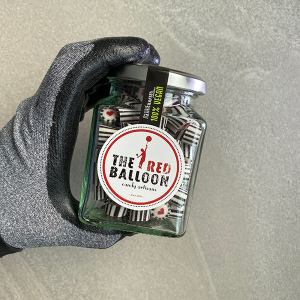 Rock Candy
230 square jar (115 pcs)
65mm x 65mm x 100mm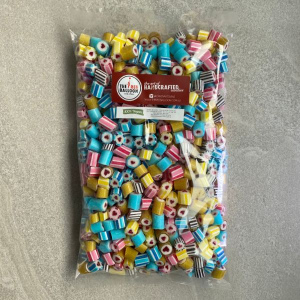 Rock Candy
1kg bags (450 pcs)
Personalised Printa Pops
10 Pack